&nbsp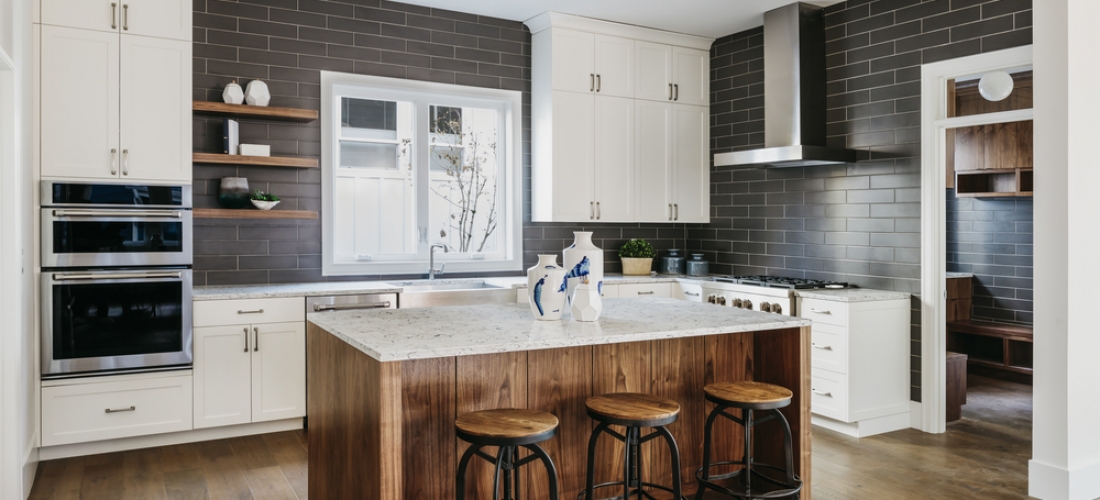 Benefits of Adding A Kitchen Island
When it comes to remodeling your home's kitchen, there are a variety of styles to take & routes to follow. With so many trendy additions and style ideas, it can tough to know what is for show and what can actually improve the functionality of your home's kitchen. If you're looking for a way to improve your kitchen workflow and add some much needed seating or storage to your kitchen, keep reading below to learn more about the benefits of adding a kitchen island to your home!
Seating
If you lack a dining room, or room in your kitchen for a full-sized dining table, it can often be difficult to find a place to sit down for a meal. One benefit of adding an island to your kitchen is that you can use one side of it as a sitting area. Grab a couple of tall chairs and you can build a 2 to 4 person sitting area for anyone who doesn't want to eat their meals standing in the kitchen or in the living room!
Storage Space
One of the greatest benefits of installing a kitchen island is that it provides extra space for storage, which can be a huge benefit for those using undersized kitchens. If you don't have enough cabinet space for all of your pots & pans, your island can provide you with much needed additional cabinet space!
Aesthetics
Another reason that many homeowners love kitchen islands is simply that they are beautiful! A kitchen island can help to bring together the style of your kitchen, providing itself as the center of your attention in your kitchen. You can use your island to display a bit of personal style, adoring it with art like you would your fridge, or stacking cookbooks & knick knacks on top!
Another Area To Prep & Work
Finally, the greatest benefit of building a kitchen island for any aspiring chef it provides your kitchen with an additional space to prep your meals. You can also fit your island with a microwave, sink, or other appliances which can help to improve your workflow.
Contact Us Today
If you're interested in remodeling your home's kitchen this winter, our team at Ciarlone Brothers is happy to be able to offer our remodeling services to Massachusetts homeowners in need! Reach out to our team today by calling us at (781) 337-9183 or by filling out our team's online contact form! We look forward to hearing from you and assisting with your kitchen remodeling needs!