&nbsp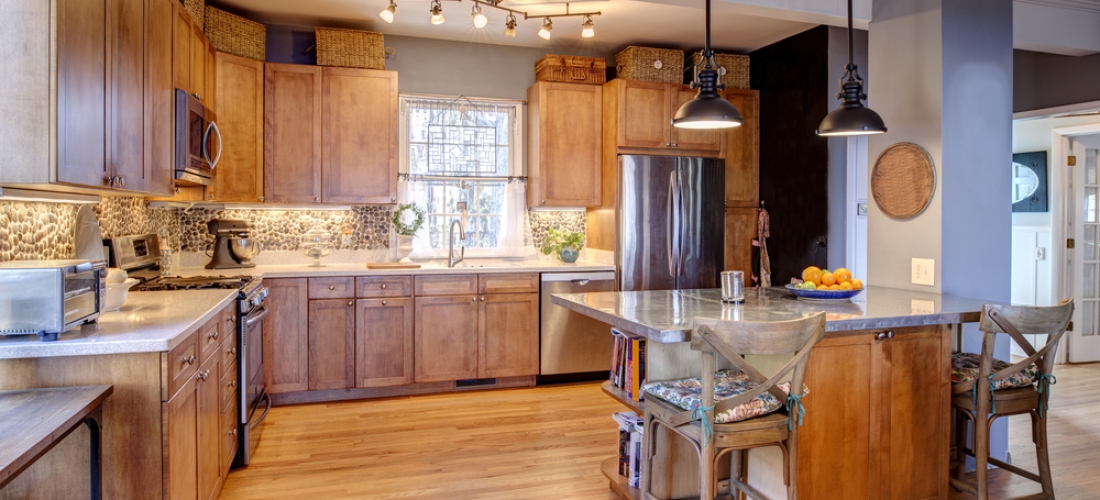 Benefits of Remodeling Your Kitchen
As the old saying goes, your kitchen is the heart of your home. With that being said, it is important to create a space that reflects that and provides a grounding presence for you and your family. However, many homeowners are still unaware of the benefits that come with remodeling your home's kitchen. If you're interested in learning more about the benefits of remodeling your home's kitchen, take a look below to learn more!
Aesthetics
One of the first benefits that most homeowners think of when considering a kitchen remodel is the aesthetic benefits that a new kitchen can provide. A newly remodeled kitchen can significantly improve your home's resale value, and increase the beauty of your home. If your kitchen looks outdated, a kitchen remodel can completely transform the feel of your home.
Functionality
Another major benefit of remodeling your home's kitchen is that it will make your home more functional. One of the most common reasons that homeowners finally decide to remodel their kitchens is that there is some degree of functionality and accessibility that is missing from the kitchen. Remodeling your kitchen can help make the space more functional in a number of different ways, from adding much-needed storage & counter space, to adding appliances that you needed, to adding an island sink that helps to make the space more useful. If you need to make your kitchen more functional, remodel the space today!
Improve Energy Efficiency
One benefit that many homeowners overlook is that remodeling your kitchen can make your home more energy-efficient. As technology continues to improve, appliances become more energy-efficient, which means replacing your appliances could end up saving you significant amounts of energy if the technology was particularly outdated. If your stove, refrigerator, or other appliances were built decades prior, it is quite likely that you will see significant energy savings by replacing the appliances with newer models. You can also switch out your lights and install more energy-efficient LED lights to help further reduce your bills!
Furthermore, using sustainable resources for your cabinets, countertops, and flooring can help reduce your home's carbon footprint!
Contact Us Today
If you're interested in remodeling your home's kitchen, our team is happy to be able to offer our kitchen remodeling services to Massachusetts homeowners in need! Our team can be reached over the phone by calling us at (781) 337-9183 or by filling out our team's online contact form! We look forward to hearing from you and assisting with your kitchen remodeling needs!