Dover, MA Home Remodeling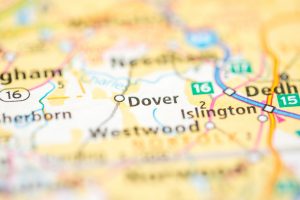 The Ciarlone Brothers team always looks forward to providing home remodeling services to the Dover, MA community! Dover, MA is one of the smaller towns in Norfolk county but still packs quite a punch. Dover, MA is about 30 minutes from our Weymouth Headquarters and we have familiarized ourselves with the area over the years! Dover, MA eclipsed 6,000 residents in 2020 and we are sure there are plenty of homeowners in need of our team's versatile remodeling services! Interested in learning more? Keep reading below for more information!
Dover, MA Home Remodeling Services
Kitchen & Bathroom Contractors in Dover, MA
Many homeowners neglect their kitchen and bathrooms but should not. The kitchen and bathrooms are vital parts of every home.  Could you imagine a home without a kitchen or bathroom? Considering the importance of both spaces, it's important to make sure both areas are not out of date and feature all the appliances you need. When your kitchen or bathroom needs an overhaul, we are the team that can help you accomplish that! We can provide your kitchen and bathroom with the revamp it seeks.
Replacement Windows in Dover, MA
Windows are durable and last a long time, but they need to be replaced eventually. If your home is due to have its windows replaced, count on our team! Replacement windows can increase the overall comfort of your home and make sure you are properly heated or cooled depending on the season. We have been replacing windows for over 20 years and offer a variety of window options. Not only can replacement windows enhance the look of your house, it can also enhance the value! If you're ready to replace your home's windows this year, our team is ready to assist!
Siding Contractors in Dover, MA
Your home's siding is one of the most important aspects of your home's exterior. Siding is responsible for protecting the home against harsh elements and providing proper insulation. With New England's brutal winter climate, it is essential your siding is always in tip-top shape.  Is your siding due for an upgrade or makeover? If you're ready to replace your home's siding this year, our team is ready to help out! We offer multiple siding options! Learn more by getting in touch!
Contact Us Today
Ready to remodel your Dover, MA home? Our team at Ciarlone Brothers is ready to assist with your remodeling needs! You can contact our team today by calling us at 781-337-9183 or by filling out our team's online contact form below!