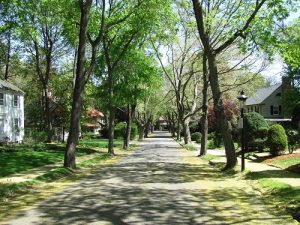 Hull is the smallest town by land area in Plymouth County, Massachusetts. With a small population of 11,000, it is one of our favorite towns to visit. This beautiful area packs breathtaking views in the southern area of Boston that leaves a happy memory with you. At Ciarlone Brothers, we have provided our residential services here in Hull for many years and with the town only 11 miles away from our hometown Weymouth, it gives us the ability to give our clients quick and efficient work on all remodeling services.
Hull Home Remodeling Services
Kitchen Remodeling Contractors in Hull MA
One of the highest demands homeowners are continually looking to remodel is the kitchen. Whether it's changing the appliances for better functionality or a complete makeover. You need the best team and materials for that aesthetic look and feel you've been waiting for. Consider speaking to our design experts at Ciarlone Brothers as your go-to general contractor. Schedule your next showroom with us and call today at 781-337-9183
Bathroom Remodeling Contractors in Hull MA
At Ciarlone Brothers, we offer a wide array of styles and colors that will instantly complement your room and house! Our experienced remodeling contractors will walk you the process from start to finish. Through our consistent updates, you will always be kept in the loop while you're out working. For a free estimate, call today!
Replacement Windows & Doors in Hull MA
Do you feel a draft coming through your windows and doors? By neglecting them, you are paying more than you should. Consider replacing them right away with our energy saving products.
If you are looking to upgrade your home exterior or interior, please feel free to get in touch! For more information about our services in Hull, call us at 781-337-9183. We will provide you with solutions to your needs and walk you through every step of our process.