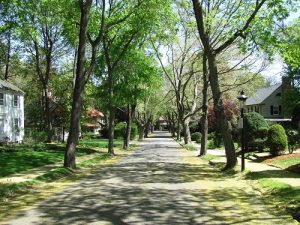 Ciarlone Brothers Inc. provides the experience, quality, and dependability that the town of Newton is looking for. Located just 30 minutes away from our headquarters in Weymouth, The town of Newton is an area that Ciarlone Brothers Inc. knows well and are accustomed to providing quality craftsman services at affordable prices. What separates us from our competition is our ability to combine personal style with our expert home remodeling services.
A service we provide which is popular for the town of Newton is our windows and doors division. We provide energy-efficient solutions for reducing home or business heating and cooling costs. Ciarlone Brothers Inc. partners with the best window and door manufacturer so that our customers may have the most options available.
Newton Home Remodeling Services
Ciarlone Brothers, Inc.
373 Washington Street
Weymouth, MA 02189
Phone: +781-337-9183
Email: info@ciarlone.com